Japan holds more than 100,000 festivals and events each year, with street food being an intergral part of these festivals. Food vendors are known as Yatai in Japanese and they sell both savoury and sweet snacks that are well liked by locals and tourists. What's on offer often depends on the region as there is an amazing amount of variety to be explored!
1. Takoyaki
Takoyaki are small balls made from flour with fillings such as squid, ham and cheese.. This is one of the most popular street food in Japan and can be seen almost anywhere. They are served with mayonaise and fish flakes.
2. Crepes
Although a well-loved French dessert, the Japanese have their own take on this sweet treat, making it a little on the crispier side. Japanese crepes are very popular, especially among Japanese school girls and can be found in harajuku among many other places. They are usually rolled up into a cone for easier eating and often contain fresh ingredients like fruits and savoury eggs.
3. Korokke
Another French-inspired snack on our list, the Korokke is the Japanese version of the croquette. It is made of chopped meat, seafood, vegetables and mashed potatoes. This savoury snack is yummy and can act as a pick me up when you are hungry.
4. Dango
Dangos are sweet glutinous rice balls made from rice flour. It is often grilled to give it a smokey grill flavour. It may be plain or come with fillings such as sweet red bean paste and green tea. It can be eaten as a savoury snack too with soya sauce.
5. Yakisoba
If you are feeling very hungry, you might want to try some Yakisoba which is fried noodles in soya sauce with vegetables and meat. It may even be served in a hotdog bun.
6. Gyoza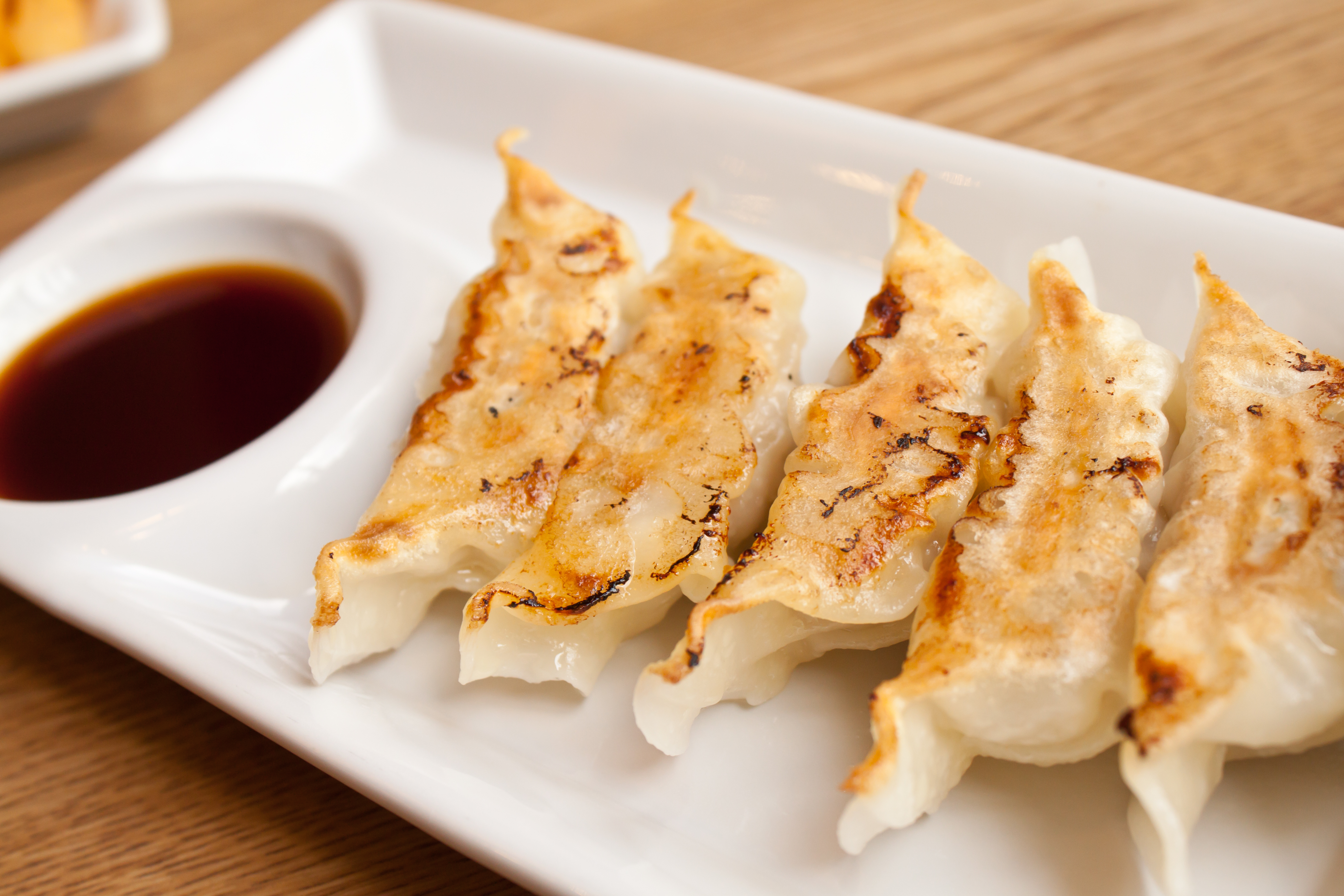 Gyoza is the Japanese version of fried pot stickers. Filled with seasoned grounded pork and vegetables, they are delicious with a little soya sauce. Some gyozas can be made from shrimp, mushrooms, cheese or shiso leaves.
If you love gyoza or would love to try some, why not join in for an experience with our lovely Sachii-san or Kei-san in Tokyo where you can learn to make your own gyoza and taste typical Japanese dishes.
Image credits: 1 | 2 | 3 | 4 | 5 | 6 | 7
[icegram campaigns="612″]
https://www.bonappetour.com/images/header-banner.png
0
0
An Qi Li
https://www.bonappetour.com/images/header-banner.png
An Qi Li
2015-11-05 16:28:50
2016-10-19 09:42:31
Street Food in Japan: The Ultimate Guide