When you are in Budapest, make sure to check out these best places to have a drink.
1. Szimpla Kert
Decorated with remnants of the Communist era, this bar is one of the most popular one among the infamous 'ruin pubs' in Budapest. From an old radio to half a bathtub, this place has an alternative vibe for your nightlife in Budapest.
2. Blue Red Hell
You can be anyone in this pub as it is known for it's variety of costume events like Halloween. One night it might be a Japanese disco and then a cyber punk movie another.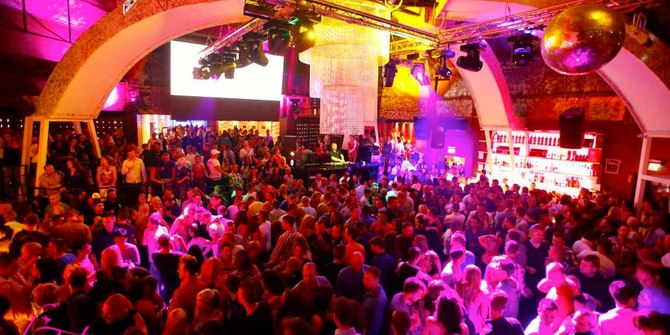 You'll want to know about this place- as it is where you can get beer for 100HUF! There is a dance floor to dance your night away, a place to sing and play football or FIFA. Not to mention Morrison's Opera has a fantastic DJ too.
4. Fogas Haz
It's name literally means House of Teeth and is very popular among the locals. They have a dance floor and prices are cheap. The outdoor courtyard is the perfect place to get a drink and relax.
5. Mazel Tov
Bringing a modern twist to the ruin pubs scene, Mazel Tov has stylish interiors with clean lines and ample space.Featuring a complete Middle Eastern kitchen equipped with a hummus bar, even kids are welcome in this stylish joint.
Image credits: 1 | 2 | 3 | 4 | 5 | 6
[icegram campaigns="612″]
https://www.bonappetour.com/images/header-banner.png
0
0
An Qi Li
https://www.bonappetour.com/images/header-banner.png
An Qi Li
2015-11-03 09:28:46
2016-10-26 09:50:39
5 of the Best Bars/Pubs in Budapest