1. Packing
Roll your clothes to maximize space in your luggage. Also, your clothes run less risk of being crumpled.
2. Keep cash in different places
People often advise against bring a lot of cash because there is the the risk of getting it stolen or lost. That is only true if you keep the entire wad of money in one place. Cash is king when you travel. It is your saviour in case of emergencies such as a stolen card, not being able to locate an ATM or, as is the case in many destinations like Japan, the place only accepts cash. Bring at least a few hundred dollars with you and keep them in different compartements such as in your luggage, carry-ons, safety belt, your socks or maybe even hide them in your undergarments (!)
3. Bring a scarf
When you are on the road and travelling light, the one thing to pack less is your clothes. A scarf can act as a sun protector, wind breaker, a jacket, an umbrella to shield you from light rain or simply as an accessory to jazz up your outfit.
4. Copies of important documents
Always bring copies of your important documents such as your passport, ID or driver's license in case they get lost or stolen.
5. Find the cheapest form of transportation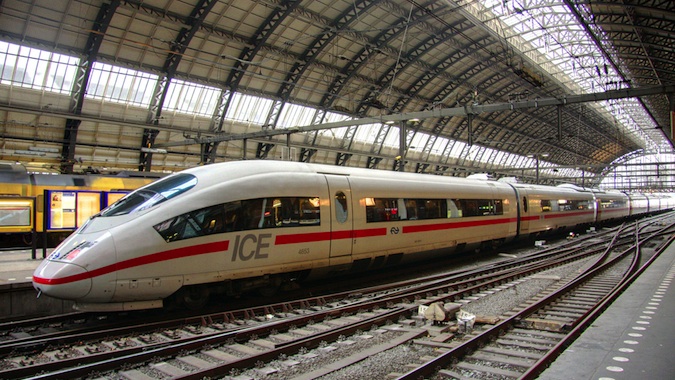 Many people travelling within Europe tend to get the Eurail pass. However the Eurail pass might not be the cheapest option available. Check for prices of individual flights. trains, buses and other forms of transportation, total up the price and compare it with the price of the Eurail.
6. Get an ISIC card
The International Student Identity Card is the only internationally accepted, UNESCO endorsed card with bona fide student status. With the ISIC card, you can prove your student status everywhere you go, get more thatn 42 000 student benefits and discounts in more thatn 130 countries and access student services and facilities. Most restaurants and hostels provide 10% discounts for holders of ISIC cards!
7. Get a hard copy map of every city you are going to visit
Electronic gadgets may fail up unexpectedly and hard copy maps are still the most reliable. Some places might not have internet and you should always save your phone battery for emergencies.
8. Activate roaming services for your phone
This is especially important if you are travelling alone. In case of emergencies, you can call your families at home for help or within the country you are visiting.
Image credits: 1 | 2 | 3 | 4 | 5 | 6 | 7 | 8 | 9
[icegram campaigns="612″]
https://www.bonappetour.com/images/header-banner.png
0
0
An Qi Li
https://www.bonappetour.com/images/header-banner.png
An Qi Li
2016-01-12 08:27:17
2016-10-19 09:42:31
8 Travelling Hacks That WILL Make Your Life Easier