Summer is here finally! Join in the biggest parties in the universe. It's time to let down your hair and get those feet grooving! Living up to its expectation as the city of festivals, Barcelona's summer calendar is bursting with events, so you're covered from day to night. Here are the ­­top 5 must-go to events if you are packing your bags for Barcelona this Summer!
S
ó

nar Festival

Held between 16 to 17 June, Sónar festival is the largest electronic music gala that illuminates the fusion between creativity, cutting edge technology and innovation. To put it simply, it is a mega music festival that features the latest experimentation from both homegrown and international artists. Showcasing the latest remixes and creation in the electronic music landscape, this summer party is bound to sweep you off your feet straight away. Before you go into a mad rush to get a pair of tickets, take note that Sónar comes in two versions- Sónar by Day and Sónar by Night. Do compare price differentials and pros and cons to decide which Sónar suits your palate.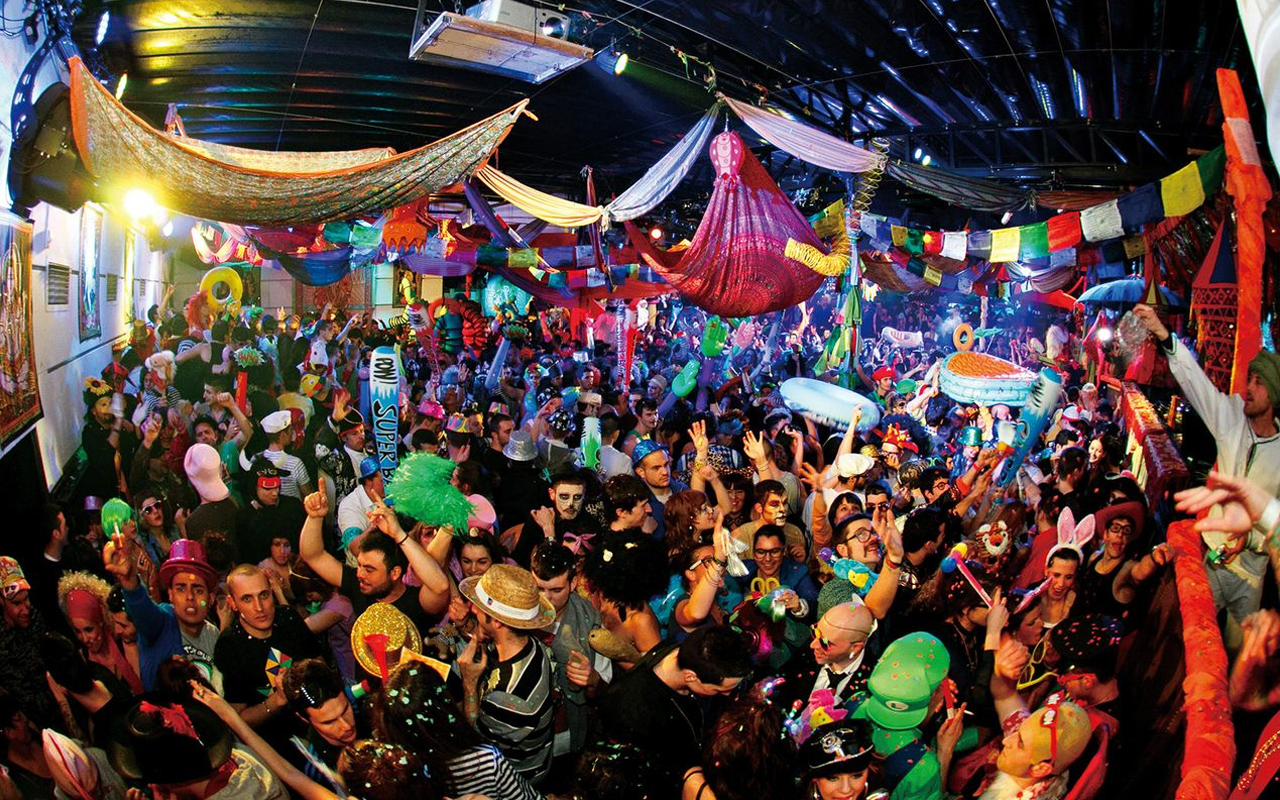 [BARCELONA-FLAVOURS https://www.bonappetour.com/s/Barcelona–Barcelona–Spain?lat=41.38506389999999&lng=2.1734034999999494]
Grec Festival de Barcelona
You don't have to be a cultural enthusiast nor a theatre-goer to appreciate the beauty of the Barcelona's culture extravaganza. Originally a theatrical event 40 years ago, El Grec (the Greece) Barcelona has evolved into a multidisciplinary cultural event that has something in store for everybody no matter what how quirky your art appetite is! Ranging from theatre, dance, music, flamenco, film to the circus, you are in for a treat! Beginning from the 1st of July, and stretching all the way to 31st July, there is a mixture of free and ticketed performances lining up for you. We would definitely recommend you to catch one of the shows at Grec Theatre, an amphitheater that offers an enchanting setting, righty apt for the fascinating performances that are set to unfold before your eyes.
La Festa Major de Gràcia (The Gracia Festival)
Attributing to its title as one of the most popular neighborhood festivals, Barcelona's Summer would not be complete without La Festa Major de Gràcia. Taking place between 15 to 21 August, the occasion gathers residents together for an endless list of communal activities. Get ready to be in awe of the façade of the streets that are intricately and delicately beautified by the residents themselves. Night (approx. 8.30pm) is the perfect time to go if you are looking for a grand and dramatic entrance; most of the illuminations will get ignited once you set foot on Gràcia. *tada!* Just a word of caution, as much as tourists are welcomed, consideration is sought to keep the ornaments intact and noise disturbances to a minimum after 1am.
Festa De La Mercè
Mark your calendar on 24 September when Barcelona commemorates Saint la Mercè (The Virgin of Mercy) in a spellbinding fashion. Indulge in the summer bash by immersing yourself over a range of parade performances from Castells (human tower), dancing giants, and Correfoc (fire run). The event is estimated to begin in the dusk when the roads are closed and the streets are open to the entrance of 'The Devils' dressed by community members carrying bangers and fireworks crackers. As Correfoc comes in 2 types, 'junior' and 'adult' Correfoc, you can definitely adjust the 'thrill level' for your participation. If you are new to Correfoc, a wiser choice would be to join in the event earlier for milder fire sparks instead of the showering flames directly from the sparklers happening at a slightly later hour.
Castells (Sant Felix-Vilafrancia)
Last but not least, Catalan Festival of Barcelona that exhibits the prominent Castells (human towers) and traditional dances are one of the stellar events not to be missed. Usually spotted every Saturday evening during the Summer months, a tower that is literally made out of humans stepping on each other's shoulder will leave you gazing on in fascination. The human tower would be accomplished when a child climbs all the way to the top and raises his hand. Hold on! Before you get inspired to form your own Castells team, subsequently gathering your friends to stack on top of each other, we strongly recommend that the creation of such edifices to be undertaken only by trained crews to avoid broken arms and legs.
Photo credits: 1 | 2 | 3 | 4 | 5
[icegram campaigns="612″]
https://www.bonappetour.com/images/header-banner.png
0
0
Wen Lin Tan
https://www.bonappetour.com/images/header-banner.png
Wen Lin Tan
2016-06-10 09:22:26
2016-10-19 09:42:57
Top 5 Summer Events in Barcelona that you MUST go to