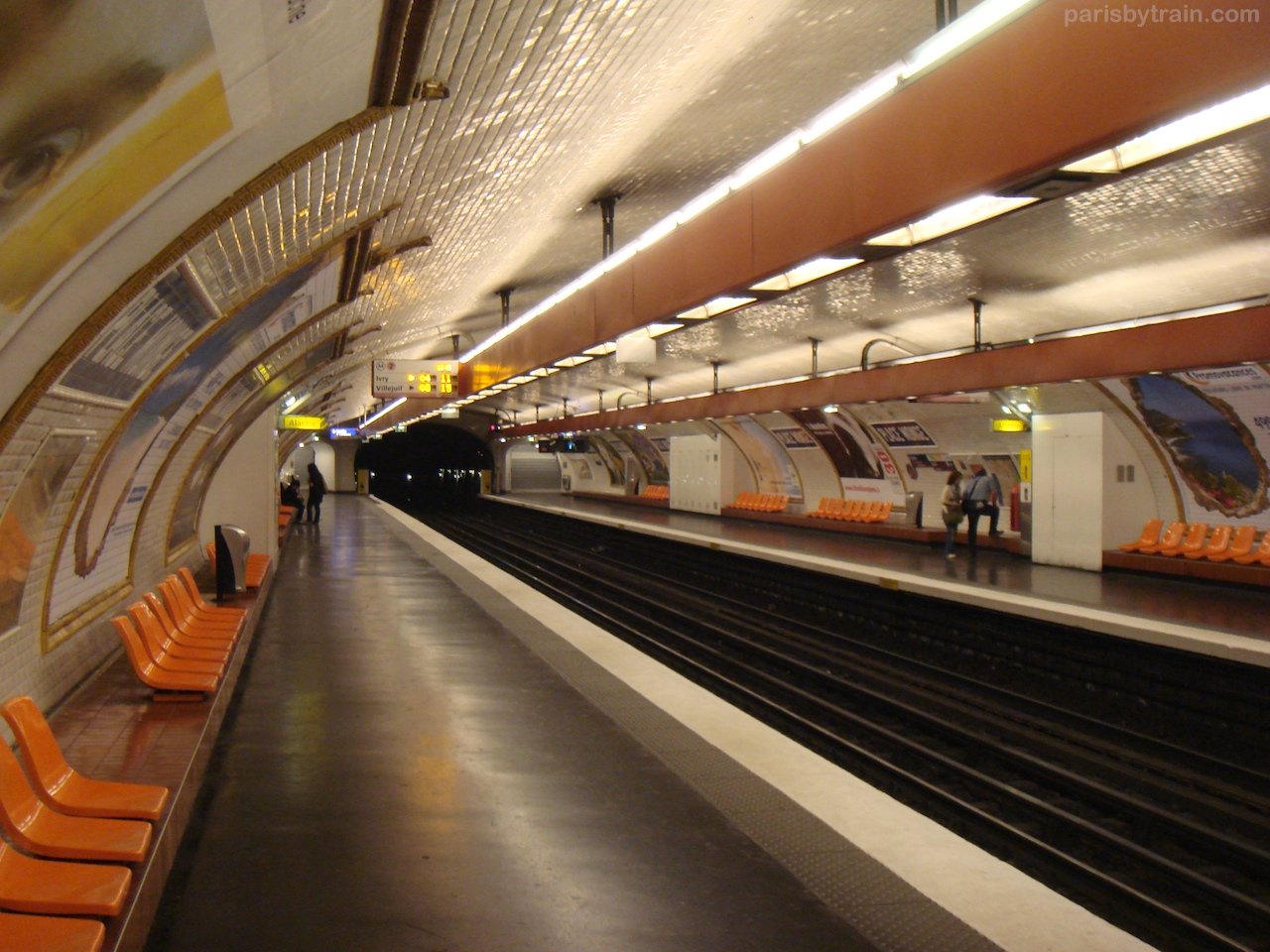 To get the most out of a country when you visit, you should be trying to save on travelling time. One way to beat traffic when you are in Paris would definitely be taking the metropolitan (Metro). With over 301 stations, you could easily get love, but fear not- Here is our guide to help you blend in with the locals and make your journey a lot easier.

1. Buying Metro tickets
I am assuming that if you found this article, you are not only going to be staying in Paris for one day, so it will definitely make sense to buy your tickets in bulk. Buying a carnet from any Parisian metro station means you will have 10 single-use tickets and will save money in the long run. Another option is to purchase a 1,2,3 or 5 day travel pass for unlimited travel.
If you plan to use the Metro as your main form of transportation around Paris (do bear in mind that Paris is a very walkable city, despite its windy, narrow streets) you can purchase tickets from the metro assistants, the automatic machines (some only take coins, others accept credit/debit card with a chip- cards may not be the best choice for tourists, depending on exchange rates).
Another tip: make sure you have your ticket or pass in hand so you can easily feed it into the machine and not make the people behind you wait and get frustrated.
[PARIS-PASTRIES https://www.bonappetour.com/melody/cook-the-best-french-pastries]​

2. Metro Performers: Dos and Don'ts
Being a city known for its music, more often than not as you enter the Metro you will hear the melodious notes of the city's buskers playing perfect notes of French Classics such as Edith Piaf through his saxophone. These performers usually have a permit to perform in the stations itself, however it is illegal to perform in the metro cars themselves. But more often than not, you will be able to see a performer come on board, playing your classical favourite, but be sure to save your coins for the law-abiding metro performers in the stations.
3. The Best (and Worst) of the Metro Lines
Having over 301 stations there are many lines that will take you to your destination. However there seems to be a preference amongst the locals for certain lines. Line 13 and 4, both north-south lines, are some of the most hated lines. Line 11 is coined useless by the locals and Line 1 is scoffed at because they contain the most number of tourists. However Line 14 is well liked because of its speed, and line 8 is preferred over line 9 as it is less crowded, though they go the same way.
4. Transfer Strategically
To get from destination A to B will definitely require you to transfer train lines. Always plan before boarding the metro. It would be advised to take the route that requires less transferring, though it might be the longer route. Transferring lines is annoying as it might take you a long walk to reach the next train and you still have to wait a few minutes till the train arrives. The maximum times you should switch trains would be twice. Three times would be an overkill and almost never required.
5. Keep it down!
Like all unspoken train rules, keep your volume down when you are in the train. The locals enjoy the chatter-free metro. Read a book or listen to some music, just keep clear of loud discussions to not drawn attention to yourselves.
6. Parisian Rush Hour
Next to walking and cycling, the metro is the next most used form of transportation by the Parisians, and hence it is one of the busiest underground systems in Europe. Times to avoid and stay clear of the Parisian subway would be from 0800 to 1000 and 1700 to 2000. By avoiding these timings it will ease your travelling journey and if you are really lucky, even get a seat.
Additional tip: If you happen to be travelling during the peak hours, there are foldable chairs in the metro cars! The locals will really appreciate it if you do not open it and stand instead to make way for more people to enter the metro.
7. Be Pushy
A skill you need to have when boarding the Metro, is to have a little grit and determination to push yourself into the metro. Though daunting to shove yourself into the already packed metro car, you gotta do what you gotta do. That being said, there are some people who are ignorant, do not be afraid to reposition them if need to. Standard procedure known to all locals.
8. No Eating
There's not much to say other than just don't do it as it is inconsiderate. Furthermore, the metros usually have a certain smell that doesn't make it the most appetising place to snack or eat at.
9. The Metro Map
You can get Metro maps in almost any station for free. These Metro maps can help you navigate your way around, or you could also download the free RATP mobile app that is available in English or the Kemtro app whose interface and design is a lot more user-friendly at a price of 2 euros. These resources will also be able to help you gauge when your next bus will arrive.
10. Last but not least, be wary of pickpockets
I am sure you have heard the countless stories of friends or relatives who have travelled to Paris (or Europe in general) and got their items stolen. There are plenty of pickpockets around, stand away from the metro doors so that it doesn't become a case of theft-and-run, or avoid jostling when wanting to board the train for it is a clear sign of thieves very near by.
Image Credits: 1
[icegram campaigns="612″]
https://www.bonappetour.com/images/header-banner.png
0
0
Nicole Lian
https://www.bonappetour.com/images/header-banner.png
Nicole Lian
2016-04-04 13:23:18
2016-10-19 09:42:52
Tips&Tricks: How to Ride the Parisian Metro like a Local