Barcelona is known for its vivacious art and cultural scene but if you want a break from this bustling city, why not catch a train to a nearby town for a day-long jaunt?
Here are five places to visit should you decide to take a break from the metropolis:
1. Montserrat
Spend a day away from the metropolitan city to explore the beauty of this iconic Catalonian beauty. The base of the mountain houses a Benedictine monastery that is known for its legendary Black Madonna statue. To uncover on the legend behind the Black Madonna, ride the funiculars up the mountain to Santa Cova, the cave where she was first discovered in 880AD. If you're feeling adventurous, trek up the Sant Jeroni peak and be awed by the breathtaking view of the valley below. Before you leave, be sure to catch a performance by the world-famous L'Escolania Choir boys at the Basilica– they only perform at 1300 and 1845 daily!
Getting There:
An hour's journey by train from Barcelona's Placa d'Espanya station. Choose to travel up the mountain either by cable car or a rack railway ride.
[BARCELONA-FLAVOURS https://www.bonappetour.com/s/Barcelona–Barcelona–Spain?lat=41.38506389999999&lng=2.1734034999999494]
2. Sitges
Hailed as the St. Tropez of Spain, Sitges is famed for its rambunctious nightlife and rollicking annual Mardi gras celebrations. If the raucous nightlife is not your cup of tea, this quintessential seaside town is also home to multiple museums dedicated to the works of Catalan artists- check out the Museo Romantic if you have an appreciation for dolls. Be it the vibrant nightlife or artsy culture, you are sure to find something quirky to do in Sitges (other than topless sunbathing, of course).
Getting there:
Take less than an hour to reach Sitges by train from Barcelona's city centre, Passeig de Gracia.
3. Colònia Güell
Discover one of Gaudi's last big projects when you stop by Santa Coloma de Cervelló, a once prosperous suburb. Although only the crypt was completed, the church structure remains striking articulate with its twisted columns. The crypt has a rustic and abstract interior, with colourful stained glass windows in the shape of flower petals. This design is said to have inspired his magnum opus, the Sagrada Família. In addition to Gaudi's masterpiece, you can explore the rows of old houses in this former textile village to understand how life was like back then.
Getting there:
A short 20-minute journey by train from Barcelona's Placa d'Espanya station.
4.Girona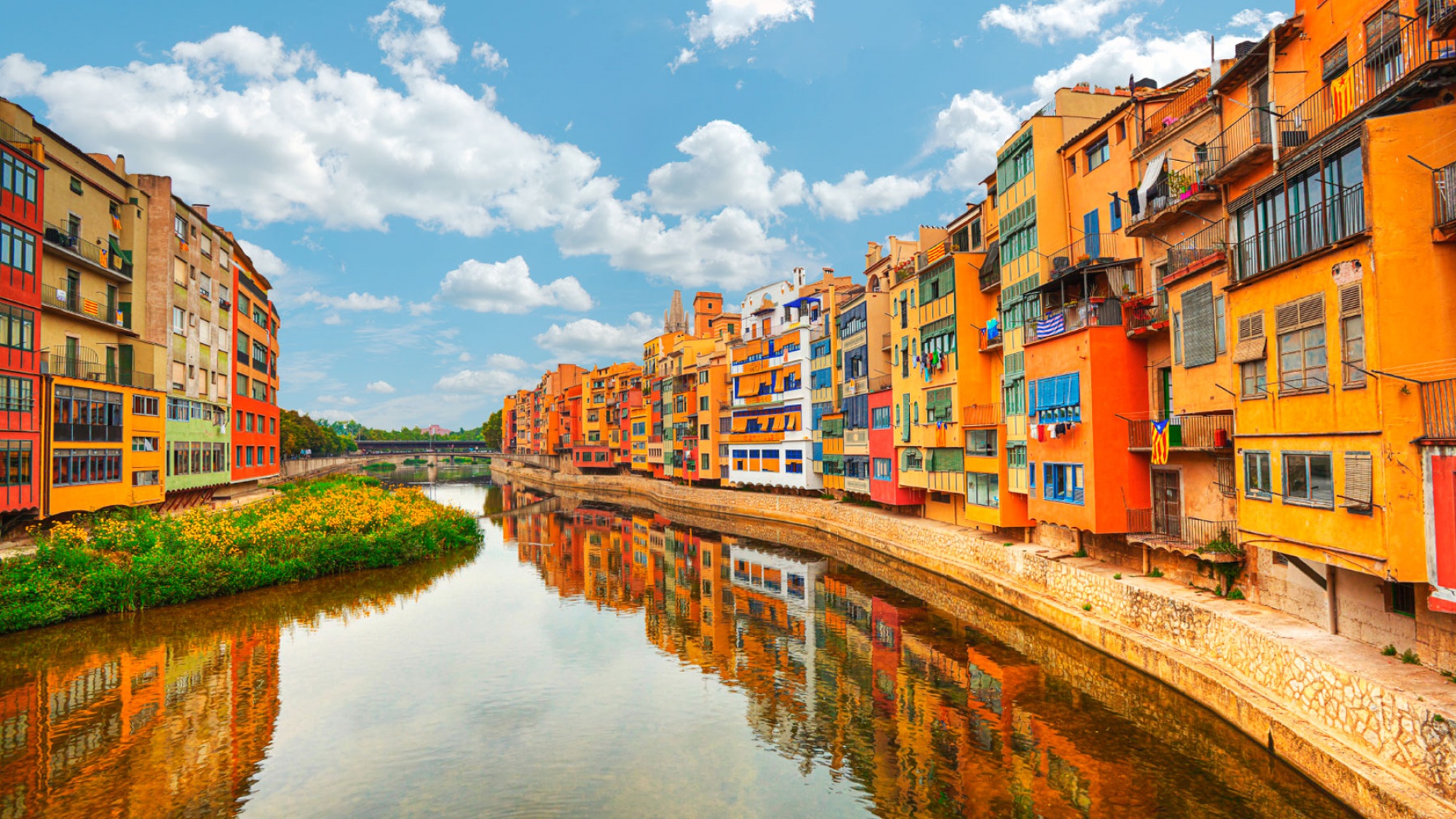 Boasting a rich cultural history, Girona was once home to the ancient Romans, Moors and Jews. For a slice of history, visit the Força Vella, Banys Àrabs and the well-preserved Jewish quarters. Don't miss out on the picturesque Monestir de Sant Pere de Galligants that has delicate cloisters carved with designs of otherworldly creatures and mythical figures. If this is not for you, take a stroll along the River Onya to admire the brightly-coloured houses before settling down at one of the world's best restaurants, El Celler De Can Roca.
Getting there:
An hour's journey by train from Barcelona's Sants station.
5. Figueres
The birthplace of Salvador Dali, Figueres is famed for its Dalí Theatre-Museum. Step into the world of Dalí and find yourself surrounded by his artistic brilliance through his greatest works ranging from the whimsical to the deeply religious. Apart from this prominent attraction, there are some other remarkable museums as well -the Toy Museum of Catalonia, Emporda Region Museum and the Technical Museum. Make a pit stop to Castell de Sant Ferran and for just €3, embark on a guided tour around the sprawling 18th century fortress. Before leaving, do stop by local establishments to get your fair share of Dalì memorabilia.
Getting there:
With the new high-speed AVE train, the journey from Barcelona's Sants station to Figueres only takes 53 minutes. Alternatively, catch this passing train at Passeig de Gracia.
Recommended reading: A Guide to Off the Beaten Path Experiences in Barcelona
Image credits: 1 | 2 | 3 | 4 | 5 | 6
[icegram campaigns="612″]
https://www.bonappetour.com/images/header-banner.png
0
0
Vanessa Chua
https://www.bonappetour.com/images/header-banner.png
Vanessa Chua
2016-05-28 13:46:35
2016-10-19 09:42:56
The Best Day Trips From Barcelona