1. Chez L'ami Jean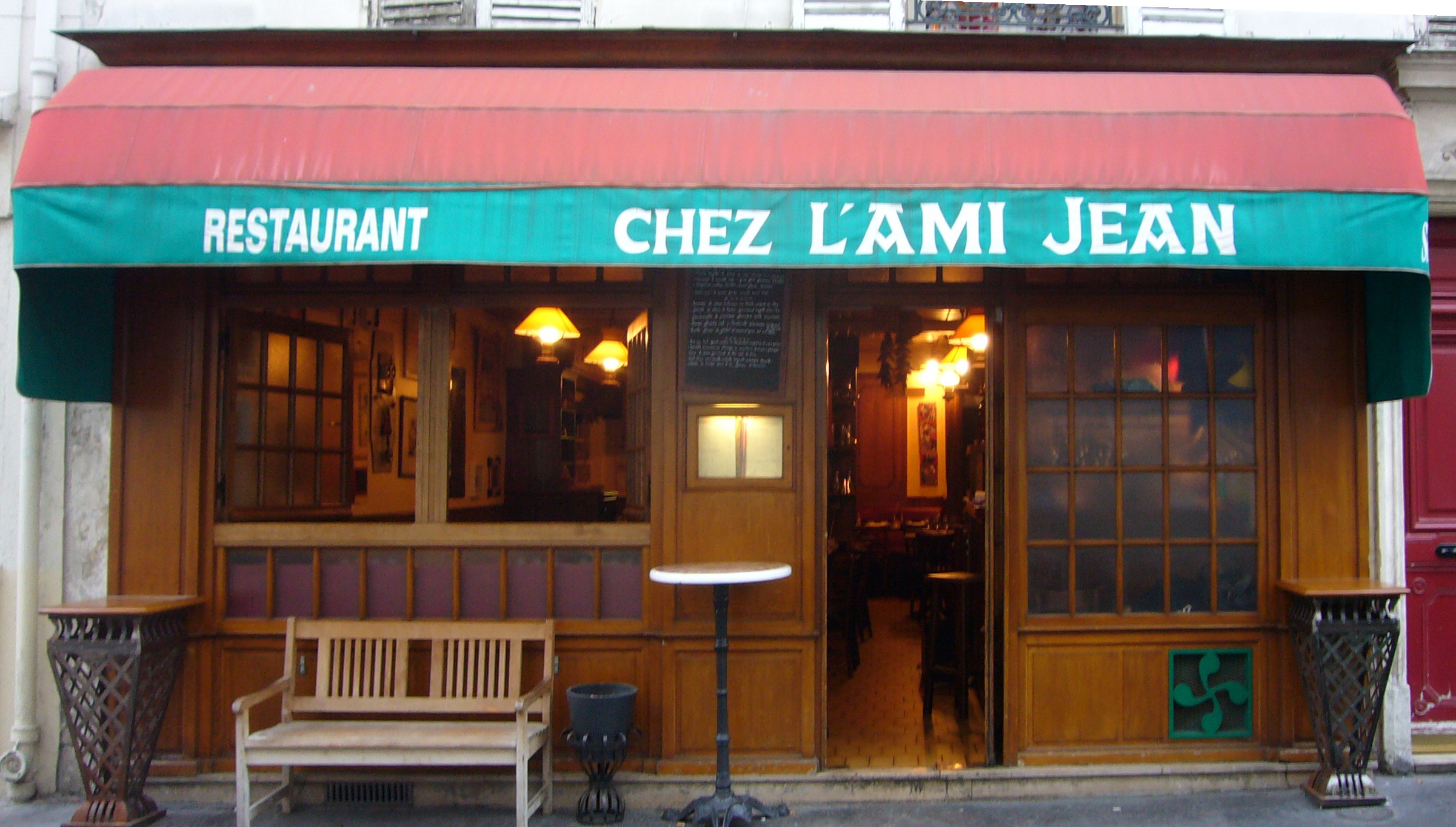 Location: 27 Rue Malar, Left Bank
Located on a quiet street near the Eiffel Tower, Chez L'ami Jean is not for the dieters or vegetarians. With gut-bursting portions and authentic parisian dishes, they are worth your every penny. They have a lively ambience as the restaurant is always filled with people and Chef Stephane Jego is always shouting across the restaurant for waiters to serve the newly cooked dishes. Their menu are made with seasonal ingredients such as crabs, oyster, fish to pigeons, beef and deer.
[PARIS-DESSERTS https://www.bonappetour.com/mesny/learn-how-to-make-macaroons]

2. Le Bistrot Paul Bert
Location: 18 Rue Paul Bert
This bistro offers the classic French selections. They have fixed priced menus of 19Euros of 38Euros which consits of an appetizer, a main course, cheese or dessert for 19Euros. One recommended dish is the Paris-Brest Puff pastry that is stuffed with hazelnut cream. It is absolute heaven. One tip is to make a reservation as early as possible as this place can be packed to the brim.
3. L'Office
Location: 3 Rue Richer
With a new chef, Kosta Miloevic, joining their highly capable team, you can expect the food to be made with the best ingredients and skills. Their food has the finess, elegance and healthyness to attract the stomachs of not only locals but people from all around the world. Try their entre of a shrimp raviolu with green peas and one asparagus, served in a light veggie broth. The serving may be small but the taste is definitely fantastic.
4. L'As Du Fallafel
Location: 34 Rue de Rosiers
It has the reputation of having the best fallafels in the world. Need I say more. If you are in Paris, you definitely need to give this kosher Middle Eastern restaurant a go. You can see it's popularity from the long snaking queue. Their fallafels are crispy, golden but still light. If you are hungry, you can give their fallafel wrap a go. Rememer they are always closed on Shabbat (Saturday).
5. Authentic Parisian dinner in classic 18th century apartment in Champs-Elysees
In the center of Champs Elysees, there is a magical 18th Century home, filled with tasteful ancient tapestries, woodworks and furniture, that is bound to leave you spellbound in its beauty. And then you will realise that it is actually a home, owned by an amazing chef, who will be serving you a 4 course French meal, complete with the entree, mains, cheese, wines and desserts. Her son, a tour guide, will show you around the house, and tell you interesting things about Paris. Reservations in advance only, so make your booking beforehand.
[icegram campaigns="612″]
https://www.bonappetour.com/images/header-banner.png
0
0
An Qi Li
https://www.bonappetour.com/images/header-banner.png
An Qi Li
2016-01-11 10:05:53
2016-10-19 09:42:27
Must Try Restaurants in Paris